개발
GAME ARTS, Sickhead Games, LLC
유통
GungHo Online Entertainment America, Inc.
언어
영어*, 프랑스어, 독일어, 일본어*
*음성이 지원되는 언어
SteamDB
6. 게임 소개
6.1 동영상
6.2 소개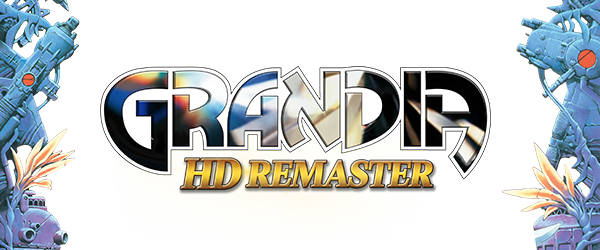 GRANDIA HD Remaster is out now! Celebrate its exciting adventures once again!
GRANDIA tells the story of Justin, the protagonist, and his companions in a race against the evil Garlyle Forces to uncover the long-lost secrets of an ancient civilization. Experience the game that became an instant classic and is considered to be one of the most influential RPGs of all time.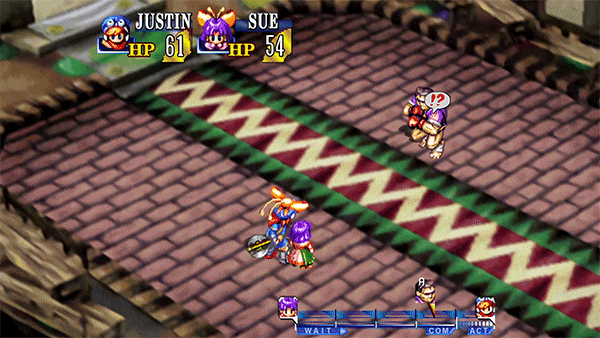 Originally created by Game Arts, developers of such classics as the Lunar series, GRANDIA was met with wide critical acclaim when released for the SEGA Saturn in 1997 and PlayStation® in 1999. GRANDIA recieved numerous awards including GameSpot Editor's Choice, IGN Editor's Choice Award and an Award for Excellence from the CESA AWARDS '97, currently known as "Japan Game Awards".
GRANDIA HD Remaster features:
Enhanced UI, sprites, and texture art details

Original cinematic videos that have been visually enhanced

Widescreen support and customizable resolutions (PC only)

Steam Achievements (PC only)

Audio: Japanese and English

Language Support: Original English plus French and German translation (Japanese added at a later date)

Gamepad and keyboard support with remappable controls (PC only)
7. 도전과제

히든 도전과제 완료방법 (english)
스팀 통계

Besties
Sue has joined the party.

Brain Power
Acquire the Medal of Wisdom.

Brawny Blade
Acquire the Spirit Sword

Brilliant!
Acquire the Horn of Knowledge.
Bringing Down the Orcs
Defeat the Orc King.

Brutal Slayer
Defeat 1000 monsters

Cafu Comrade
Become friends with Rapp.

Charge!
Win your first battle.

Going Down
Escape the Grandeur and General Baal.

Double-Tap
Defeat the Massacre Machine Twice.

Dream Catcher
Defeated Gaia Trent

Little Green
Win 50 battles.

Final Foe
Defeat Gaia

Gift of the Gods
Find the Sacred Nectar.

Growth Spurt
Level up for the first time.

Klepp Killer
Defeat the Klepp King.

Ghost Egg
Find the first Mana Egg.

Professional On Board
Become adventurers with Feena.

Rich Man
Collect 250,000 gold

Savage Slayer
Defeat 2500 monsters

Spaced Out
Arrive in Alent.

Icarian Energy Item
Acquire the Spirit Stone.

Beneath the Spooky Seas
You sank the Ghost Ship.

Swab Boss
Do a good job swabbing the deck.

Battler Battler
Defeat Gaia Battler.

The End is the Beginning
Reach the top of the End of the World.

Train Robbers
You stole a train?

Warrior Bud
Gadwin has joined the party.

Wrecked in the Ruins
Defeat Ganymede.