언어
영어, 프랑스어, 이탈리아어, 독일어, 스페인어 - 스페인, 네덜란드어, 그리스어, 일본어, 한국어, 노르웨이어, 폴란드어, 포르투갈어, 포르투갈어 - 브라질, 러시아어, 스페인어-중남미, 스웨덴어, 터키어, 베트남어, 중국어 간체, 중국어 번체
SteamDB
4. DLC
6. 게임 소개
6.1 동영상
6.2 소개

RetroArch is an open source and cross platform frontend/framework for emulators, game engines, video games, media players and other applications.
While it can do many things besides this, it is most widely known for enabling you to run classic games on a wide range of computers and consoles through a slick graphical interface. Settings are also unified so configuration is done once and for all.
In addition to this, you will soon be able to run original game discs (CDs) from RetroArch. We take videogame preservation seriously and want to ensure you can run your originally bought content on modern day PCs.
RetroArch has advanced features like shaders, netplay, rewinding, next-frame response times, runahead, and more!

Maybe there is no rewind in real life, but there is a rewind in RetroArch! You can go back in time and correct your mistakes!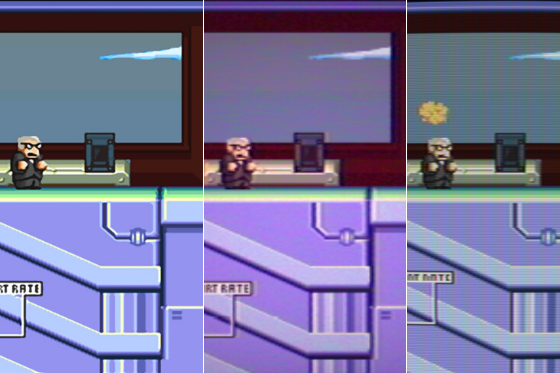 Seeing things as we remembered was our first priority, so with our Shading feature, you can change colors, smooth pixels or recreate your bedroom TV from 1995!
You think the excitement of playing elbow-to-elbow with friends is a bygone memory? No! With our rollback-based, latency-hiding Netplay, your Player 2 is beside you again! Fight the competition not the lag!