6. 게임 소개
6.1 동영상
6.2 소개
Join our community on Discord
게임 정보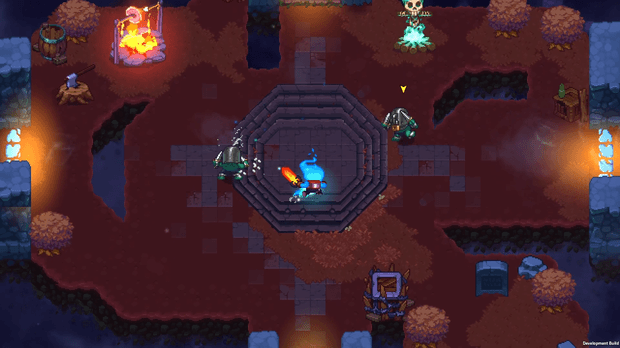 Worlds are falling
For reasons unknown, Praxis, Keeper of Reality, has descended into madness. Harnessing the power of the Great Flame, Praxis has mobilized destructive forces to keystone worlds. Fearing the end of these worlds, the remaining energy of the Flame has been used to summon the
Ember Knights
, legendary guardians of reality. These Knights must put an end to the mad God's tyranny and restore the mythical power of the Flame.
Hack & slash action rogue-lite
Ember Knights is an action rogue-lite with a strong focus on intense hack & slash combat. Strengthen your base weapons and abilities with custom upgrade paths and discover rare relics to create powerful attack combinations.
Play with friends
Adventure solo or in teams up to 4 with local and online multiplayer co-op. Teamwork will prove crucial as enemies become more difficult. Die and continue to help your teammates in ghost form.
Epic enemy battles
Corrupted by Praxis, each world has a wide variety of enemies, each with their own set of unique attack patterns to master. At the end of each world awaits devastating and epic boss battles.
Discover the secrets
Challenge yourself with crippling curses while avoiding the many traps the mad God has left and discover the real reason for his descent into madness.
Features:
Intense hack and slash combat with custom weapon upgrade paths

Local and online multiplayer co-op

Hand-crafted rooms and procedurally-generated levels

Challenging curses

Twitch integration

Beautifully intense original soundtrack