4. DLC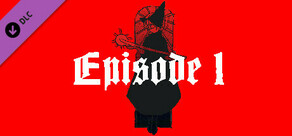 6. 게임 소개
6.1 동영상
6.2 소개
Note: This download includes the Pilot of Star Fetchers. Future installments will be available soonStar Fetchers
is a journey following two inner city thugs as they take on the hardest gangster there ever was. Star Fetchers is an adventure huffing on the fumes of 90's midnight TV, delivering a story paved with bizarre scenarios, ugly characters and high paced action. Follow the gang "The Thornz" as they crawl out of the slum and make it to the top.
Wishlist episode 1
https://store.steampowered.com/app/1234570/Star_Fetchers__Episode_1/
Follow the development on twitter!
https://twitter.com/SvavelstickaDev
Join the Star Fetchers Discord!
https://discord.gg/DPg9KX2
Star Fetchers
is a action packed adventure where the player will guide the main characters sword with his mouse and cut through enemies in adrenaline filled and aggressive battles. Use the sword and make precise cuts against foes, whilst you explore a decadent world filled with gangsters and low life.
Climb the ranks and become the most notorious gangster that ever lived. Battle other gangs, help out weirdos and learn the horrible secrets of the notorious demilitarized district "The Gray zone".
Star Fetchers
offers a bizarre story with light RPG elements and high paced action.
Sects, the government, violence, weirdness, decadence, conspiracies, ugliness, cute girls. Is what describes Star Fetchers the best