언어
일본어*, 영어, 중국어 간체, 중국어 번체
*음성이 지원되는 언어
SteamDB
5. 트레이딩 카드

6. 게임 소개
6.1 동영상
6.2 소개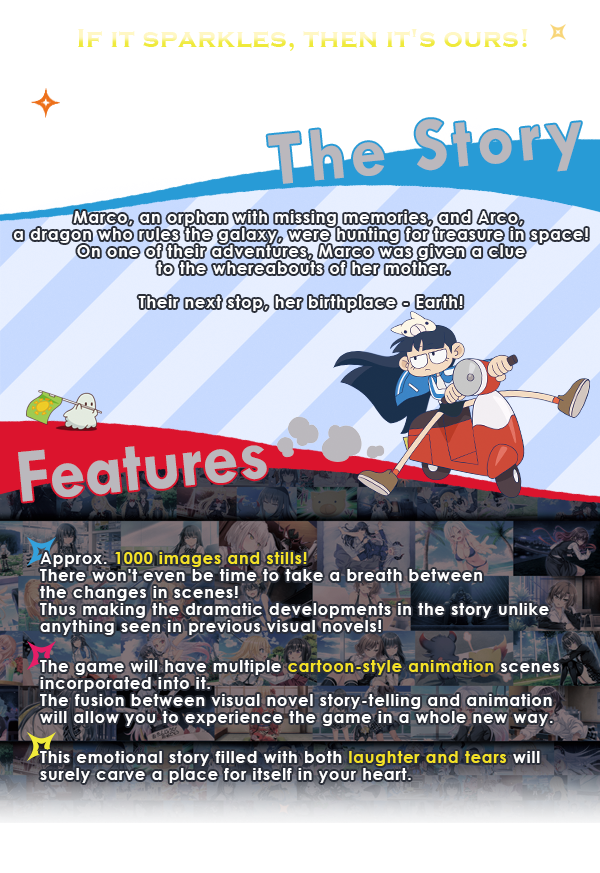 7. 도전과제

히든 도전과제 완료방법 (english)
스팀 통계

Treasure-Huntin'
Watched the first animation.

Face my power!
Watched the sixth animation.

Galactic News
Caught an episode of News Galaxy.

Arco's True Form
Beheld the Galaxy Dragon.

The Adventure Begins
Saw the opening movie.

Inside the Nudo
Watched the second animation.

Schoolyard Brawl
Watched the third animation.

Galactic TV
Watched a Galaxy TV Drama.

Volunteer Activities
Watched the fourth animation.

One or Two Bad Memories
Watched the fifth animation.