언어
영어, 프랑스어, 이탈리아어, 독일어, 스페인어 - 스페인, 아랍어, 불가리아어, 중국어 번체, 중국어 간체, 체코어, 덴마크어, 핀란드어, 그리스어, 스페인어-중남미, 네덜란드어, 일본어, 한국어, 노르웨이어, 폴란드어, 포르투갈어, 포르투갈어 - 브라질, 러시아어, 루마니아어, 스웨덴어, 태국어, 터키어, 우크라이나어, 베트남어, 헝가리어
SteamDB
6. 게임 소개
6.1 소개
Check my other puzzle games
https://store.steampowered.com/app/1363850/THE_IMPOSSIBLE/

https://store.steampowered.com/app/725780/Play_With_Me_Escape_room/

https://store.steampowered.com/app/1340050/Hand_Shadow/
게임 정보
Meet Moving Letters, the most relaxing, addictive and brain teasing word game.

Sharpen and exercise your mind and discover the most used words in English in Moving Letters, a unique word search. Find the word to advance to the next level.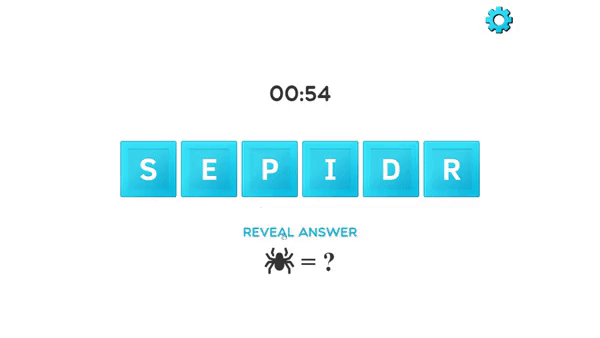 Enjoy word find games? Try it and You'll never experience a dull moment after you try this addicting word puzzle game. Play this game once and just you won't be able to put it down.
Moving letters is ideal for fans of Wordament, Words With Wordscapes, Friends, TextTwist, Scrabble or any classic word search puzzle. If you like puzzles, check the bundle "Just think" which includes 2 extra games.
FEATURES
Leaderboards (live scores and Hall Of Fame)

Mouse control, keyboard or any gamepad

Image hints and "Reveal answer hint" in "Relaxation Mode"

Mega relaxing music and sound

Those learning English can practice vocabulary.

People who know English very well (better than me) will also have the challenge in online mode with other players

2 modes: Relaxation Mode (single player) and Online mode with other players (cross-platform) or Steam friends

Steam cloud

Small size

Achievements

All resolution supported (21:9, UltraWide, HyperWide etc.)