언어
영어, 일본어*, 중국어 간체
*음성이 지원되는 언어
SteamDB
4. DLC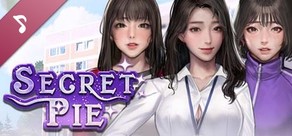 6. 게임 소개
6.1 동영상
6.2 소개
◆ Story
Secret story between the mansion manager and three women

◇ Ian
"The three girls who have the different characters and love in the different worlds."
"They were so impressed and made me expect the next encounter."

◇ Airi
"Let's exchange numbers."
"Huhu, fine. I have a gift for you."
'Mr.Ian will know soon I'm getting fond of him…….'

◇ Mika
".........Don't you really know the name 'Mika'? It's mine."
"Now, I have a request to Mr. Owner~ hehe!"
"Therefore! The theme of today~! Ta-dadadadadada..........."

◇ Mei
"……."
"..... What do you think of me, mister?"
"......Sleep here, bro."

◆ Game Features
◇ Visual novel game.
◇ The game text is 23,000 words.
◇ 3 charming womens.
◇ 3 women full voices.