개발
SnowDropEscape development team
유통
Eduard Rostovtsev, SnowDropEscape development team
언어
영어*, 러시아어*, 중국어 간체*, 한국어, 프랑스어, 우크라이나어, 일본어
*음성이 지원되는 언어
SteamDB
4. DLC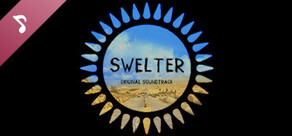 6. 게임 소개
6.1 동영상
6.2 소개
Swelter
is a story-driven modification for Half-Life 2, with events taking place a few years before Gordon Freeman's arrival in City-17. The summer sun had been heating the lands of Central Asia long before the Combine's appearance, but in recent days, the heat arises from another source. A series of armed riots in City 545 has spurred scattered resistance groups to unite towards the common goal of liberation from the aliens. However, only a special individual can resolve the contradictions among these would-be allies. A representative of the lambda resistance's secret agents, having travelled from afar, disembarks from a train at just the right moment...
You can expect classic shooter gameplay inspired by the original game, along with puzzles involving physical interaction with objects, vehicle control and exploration of various locations. The average playthrough will take about two hours.
The visual aesthetics aim to please with a seldom-represented Central Asian environment featuring spacious steppes, rocky deserts, and a city where oriental and socialist architecture intertwine. You can immerse yourself in this visual feast while listening to the unique musical blend of the original soundtrack and local ethnic motifs.
The plot explores the ideological split among former allies. Each in-game faction has its own perspective on combating the invaders from another world, along with their unique strengths and weaknesses. The mod does not include any manifestos and steers clear of unnecessary vulgarity and cruelty.