개발
Mizoriot Creative Company LTD.
유통
Mizoriot Creative Company LTD.
SteamDB
6. 게임 소개
6.1 동영상
6.2 소개
This is the very first Taiwanese video game that sets the backdrop in World War II in Taiwan.
Raid On Taihoku is an action adventure game. Players explore the safe zone by interacting with NPCs to get their life story or receive side quests, or
by collecting historical objects with assistance from Kuro's keen nose. By controlling the characters avoiding the heavy bombardments from the sky, you will progress through different danger and safe zones pushes forward the game's overall story.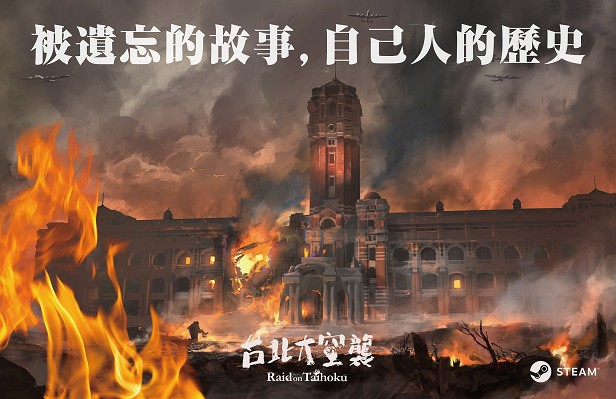 All wars are fought twice, the first time on the battlefield, the second time in memory.
|Story
Fall, 1944, Japan was on a brink of collapse in World War II.
As one of the colonies under Japan, Taiwan became defenseless. May 31st, 1945, a total of 117 B-24 bombers are flying straight towards Taihoku, the capital of Taiwan.
A lot of people suffer from the air bombardment. Survivors have lost their homes. However, in the war-ravaged Taihoku, the silhouette of the young girl, is still visible in between streets and houses.
The entire city is now in flame. Why not just leave? If I just leave, would that mean to say goodbye to my family forever? Is anyone from the family alive? If there are any survivors, where are they? Why can't I remember anything?
|Characters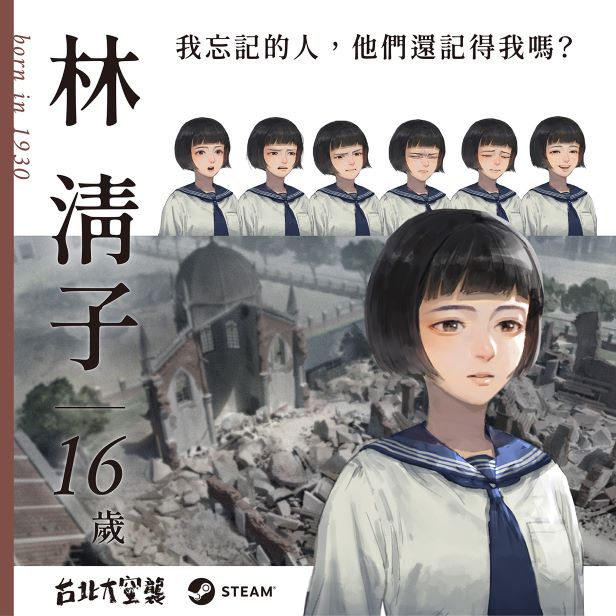 A young girl who woke up in a pile of bodies, wearing a high school uniform from the famous Taipei First Girls High School. She must have come from a wealthy family to be able to study in an elite school in spite of being a local citizen from the colony.
But now, she is all alone. Where is my family? What happened? She can't remember anything.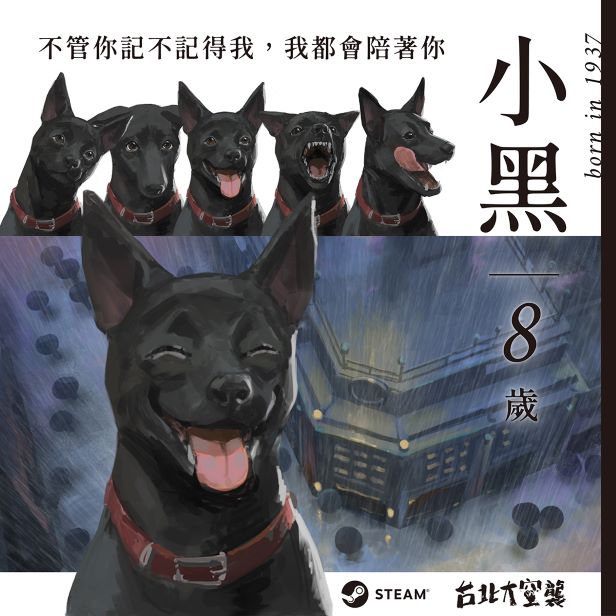 An intelligent Formosan Mountain Dog with a red collar on the neck. Being intelligent and active, he is able to receive many commands from human. It seems 小that he is separated from the original owner. He is extremely friendly to her. Why is that?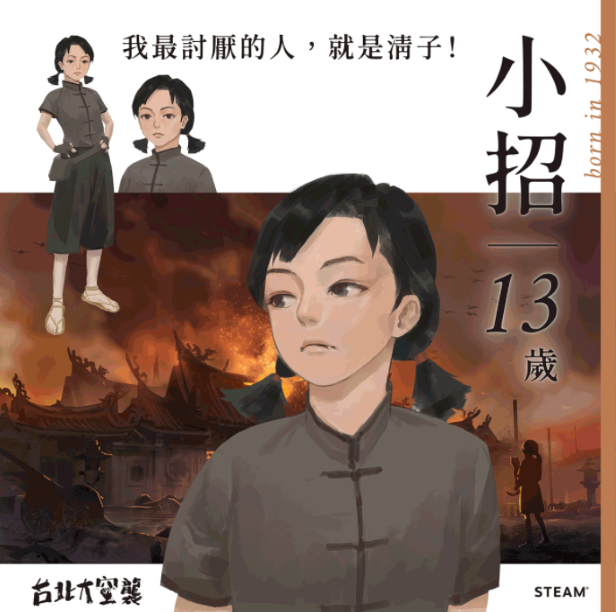 A Taiwanese citizen with a quirky personality. She makes a living by stealing during the darkest hours. She is the only human friend of the cat. She hates Chin for some reasons.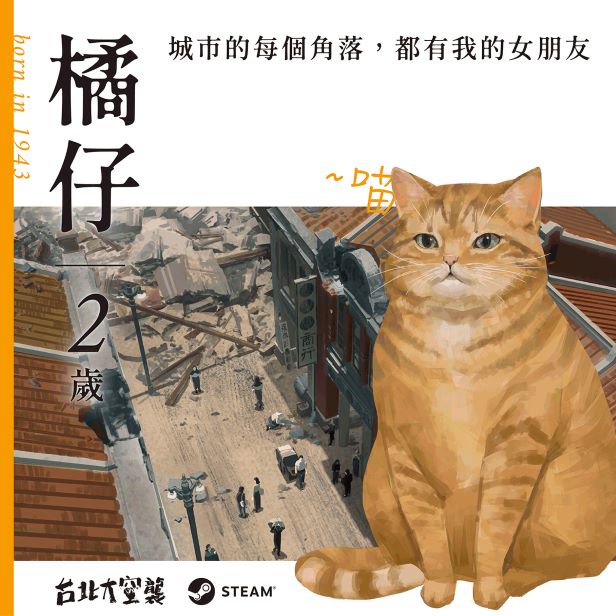 A chubby male cat. Ja's partner. He is fat but very agile. He is very popular among the female cats in Taihoku. Ja often has troubles finding him because he dates around a lot.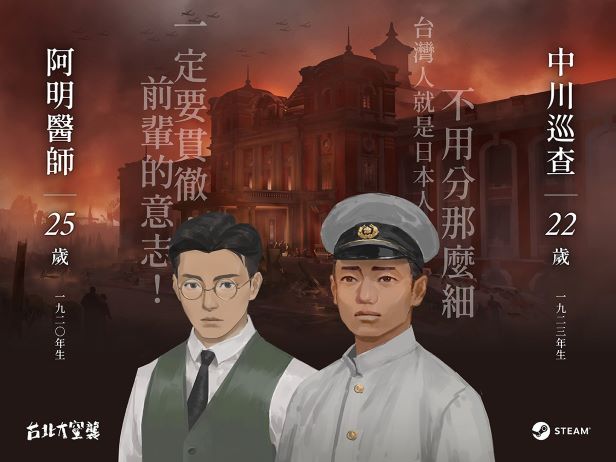 Ming: A Taiwanese citizen who studied abroad in Tokyo. He was discriminated against growing up and during the time of study by the Japanese.Ming has developed a strong sense of Taiwanese nationalism and is very active in the social movements.
Nagakawa: A Taiwanese citizen who became a policeman. He changed his last name to a Japanese name under the influence of Japanization. Nagakawa was transferred to Taihoku from other places. Sasaki is his superior.
|Staffs
Present | Mizo Studio, Fun 2 Studio Producer |KJ & YT