개발
Daedalic Entertainment
유통
Daedalic Entertainment
언어
영어*, 독일어*, 프랑스어, 스페인어 - 스페인, 러시아어, 폴란드어, 체코어, 포르투갈어 - 브라질, 이탈리아어
*음성이 지원되는 언어
SteamDB
4. DLC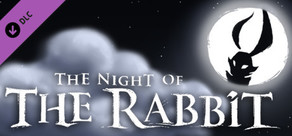 5. 트레이딩 카드

6. 게임 소개
6.1 동영상
6.2 소개
Lose yourself in a tale of magic and wonder, where anything is possible and where nothing is quite as it seems: join young Jerry and follow a peculiar white rabbit to the wondrous realm of Mousewood, a land where critters can speak and where mystery abounds.
It is here that Jerry's dream of being a magician comes true, though a haunting, sinister force casts a long shadow over the forest. Someone offers the residents of Mousewood a deal of their lifetime - tickets to the greatest magic show that the world has ever seen. But the price is steep, as they'll have to stake their most precious possessions and also their lives.
As the shadows grow deeper, the residents of Mousewood have only Jerry to turn to. On an adventure full of laughter and tears, joy and fear, the young boy will face the ultimate trial, leaving behind the world he once knew, and his childhood, too, will become a thing of the past.
Key Features
Story-driven exploration/adventure: The Night of the Rabbit was conceived, written and designed by Matthias Kempke, who believes that games design is all about creating new worlds to be explored by players.

Multi-layered story: it starts out in a light-hearted and funny way, but soon shift to a dramatic and thought-provoking tone over the 20 hours of gameplay.

Original character and world design: the animal people who populate the game were originally developed in short stories written by game creator; these stories are included as the in-game bonuses.
7. 도전과제

히든 도전과제 완료방법 (english)
스팀 통계

Alice in Wonderland
Follow the White Rabbit.

Calendar Page
Spend a month in Mousewood.

Beetleologist
Just keep clicking...

Card Collector
You can only win with a full deck!

Dewdrop Collector
Find dew that glitters in the daytime sun.

Event Manager
Get everything read for the big festival.

Back Home
Reunite a feathered family

It was nice visiting you!
Say goodbye to the inhabitants of Mousewood.

Golden Patience
Don't let the leprechaun upset you.

Bounty Hunter
These creatures have no business in Mousewood.

Model Student
Learn all the spells.

Spell Breaker
Break the curse of Zaroff.

Stargazer
Look at the night sky.

Sticker Collector
Find all the lost mouse children stickers!

Story Collector
The Woodsprite knows many stories..

A Good Hand?
Show everyone how good you are at Quartets.

Steam-Store
Visit our Steam-store!