언어
영어, 일본어, 프랑스어, 이탈리아어, 독일어, 스페인어 - 스페인, 포르투갈어 - 브라질, 러시아어, 중국어 간체
SteamDB
1. 한국어화
유저 한국어화
2. 가격 (KRW)
4. DLC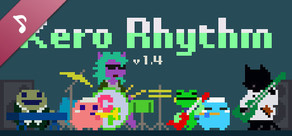 5. 트레이딩 카드

6. 게임 소개
6.1 동영상
6.2 소개

Studio Pixel is proud to present Kero Blaster - the latest title from the creator of Cave Story.
The C&F Inc. teleporters are going offline all over the place, and it's up to an intrepid frog employee to fix the situation.
A classic-style, 2D side-scrolling action game packed with adventure.
You are a bipedal frog and master of the Custodial Sciences, charged with the unenviable task of ridding your company's teleporters of the strange black creatures plaguing them.
Pick up all kinds of exciting new tools of the trade while fighting for your life through a menagerie of unique monsters.
2017/3/21
Multilanguage support!

There are also two more games on Steam featuring the cast of Kero Blaster, available for free!
PINK HOUR
and its sequel,
PINK HEAVEN
.
Use them to test out your system for Kero Blaster, or simply enjoy a couple of free games!
PINK HOUR:
http://store.steampowered.com/app/409670/
PINK HEAVEN:
http://store.steampowered.com/app/409690/
7. 도전과제