6. 게임 소개
6.1 동영상
6.2 소개
TEST YOUR SURVIVAL SKILLS IN THIS OPEN WORLD ADVENTURE
In the aftermath of a mysterious plane crash, you are stranded in the vast expanse of the Pacific Ocean. Alone, without any means to call for help, you must do what you can to survive.
BUILD. CRAFT. SURVIVE. ESCAPE.
Explore underwater and on land as you hunt for supplies to craft the tools, weapons, and shelter you'll need to stay alive. Stay sharp: hunger, thirst, and exposure conspire against you as you brave treacherous elements and the dangerous creatures of the Pacific.
Live long enough, Stay Alive!


Health, Hunger, Thirst, and sunstroke. Manage and monitor these vitals through an interactive survival watch. Cure poisons, heal broken bones, and bandage bleeding to stay alive.

Spears, Axes, Bows, Spearguns, and so much more can all be crafted through an interactive crafting menu or by the quick-craft selection wheel. Items in your inventory and on the ground around you can all be crafted into something useful.

Harvesting, Craftsmanship, Cooking, Physical, and Hunting can all be levelled up for maximum efficiency or to unlock different crafting combinations.

With dozens of tiers and building pieces to choose from; craft your very own home away from home. From a weak and flimsy palm frond shack to a solid clay brick house.

Customise your own raft with sails, canopies, storage, anchors, boat motors, and more. If sailings not for you - fly in style by constructing a gyrocopter!

Explore the procedurally generated world with no two islands the same. Dive for sunken shipwrecks, abandoned shelters from previous survivors, or search for rare sea creatures like whales.
Build and manage your farm with water management and plant growth cycles.
Hunt, Fish, Trap, and Skin animals for food or kill to insert your dominance over the pacific islands.

If you're looking for a challenge then take on one of the three bosses to obtain a wall trophy and a very important reward.

Unlock Steam achievements! Compare statistics with your friends from the in-game leaderboards for whose the best survivor.

Play split screen co-op or stream play via Steam's new
Remote Play
!
https://store.steampowered.com/remoteplay/

Customise your world through the map island editor. Play as Female or Male. Change your game difficulty. Play split-screen co-op, and so much more!
Create your own custom island and add it to your survival world!
Hand sculpt the terrain and manually place each individual tree, rock, and creature to create the adventure island you want!
You can even share it with your friends!

The things we want and things we know you want!
Dealing with bugs -A lot of effort has been put into making sure your Stranded Deep experience is as bug free as possible, however the game is in an Early Access stage of development, so there will be bugs. We will be doing our best to squish them.

Performance - Optimizing performance is an important ongoing process that will continue through the Early Access period.

Island and Terrain Variety - Creating more unique biomes and biome parameters for different procedural generations.

More Wildlife - Incorporating more fish and shark species and more interesting island wildlife like birds, snakes and lizards.

An End-game Scenario - Making it possible to complete a series of optional tasks and progress through the world in an attempt to be rescued.

Co-operative Gameplay - Where you can band together as a team of misfits and ration your supplies or eliminate each other one by one.

Improved User Interface - All of the in-game UI is temporary and will be replaced with a more fitting theme.

Occulus Rift Support

Controller Support

Much more! - See our website for more details, http://www.beamteamgames.com
7. 도전과제

히든 도전과제 완료방법 (english)
스팀 통계

Another Day, Another Shore
Create a camp (fire) on 5 distinct islands.

Archaeologist
Find all survivor remnants.

Back To The Stone Age
Craft a Stone Tool.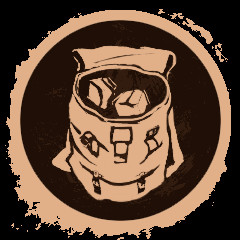 Backpacker
Open your backpack.

Call Me Ahab
Collect all sea monster trophies.

Columbus
Create a camp (fire) on 10 distinct islands.

Crabby Patty
Cook crab meat.

Da Vinci
Craft the Gyro-copter.

Day 10
Survive for 10 days.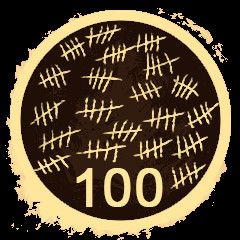 Day 100
Survive for 100 days.

Day 20
Survive for 20 days.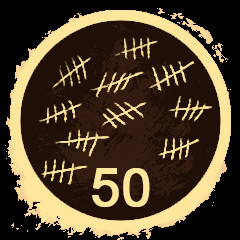 Day 50
Survive for 50 days.

Fish Are Friends
Go 10 days without eating a fish.

Fishing Season Is Open!
Catch your first fish.

Gotta Craft 'Em All!
Craft 1 of each item on the same island.

Green Thumb
Plant your first farm plot.

Hermit
Spend 10 days on one island.

Horrific Pacific
Complete the intro tutorial.

Horticulturalist
Have 1 of each farm crop planted on the same island.

Hunter Of The High Seas
Defeat your first sea monster.

Industrial Fashion
Craft 10 pieces of furniture using corrugated scrap.

Island Hopper
Visit an island other than the first.

Knife Skills
Skin a crab.

Lean, Mean, Crafting Machine
Craft 40 tools.
Look What I Have Created!
Craft and light a Camp Fire.

Magnets
Escaped without using the compass.

Moving Up
Craft the Hobo Stove.

New Threads
Craft something using the Loom.

Nomad
Craft a Sleeping Bag.

Powah!
Craft a Motor Boat.

Special Package
Find Wolley.

The Seas Harvest
Catch 10 fish.

Unchained Melody
Make a clay flask.

Vegetarian
Spent 10 days without eating meat.

Working With My Hands
Craft 20 tools.