언어
영어, 프랑스어, 독일어, 스페인어 - 스페인, 일본어, 포르투갈어 - 브라질, 러시아어, 중국어 간체
SteamDB
4. DLC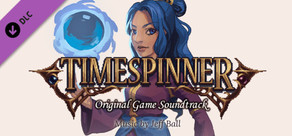 5. 트레이딩 카드

6. 게임 소개
6.1 동영상
6.2 소개

With her family murdered in front of her and the ancient Timespinner device destroyed, Lunais is suddenly transported into a unknown world, stranded with seemingly no hope of return. Using her power to control time, Lunais vows to take her revenge on the evil Lachiem Empire, but sometimes the course of history isn't quite as black and white as it seems...

Explore an intricate, connected world with beautifully drawn and detailed pixel art environments. Traverse between the barren present and luscious past of Lachiem, collecting elemental magic orbs and combining their power to destroy enemies with blades and spells. Befriend mysterious creatures called Familiars, such as the adorable dream dragon Meyef, and train them to aid you in battle. Test your skills and timing with intense boss battles, and you venture forth to take on the Emperor himself!

Stop time to evade foes, use them as platforms and solve puzzles

Discover a lovingly-crafted, beautiful pixel art world and uncover a rich story universe

Clobber enemies with Magic Orbs found throughout the world, which grow in power the more you use them

Befriend mysterious Familiars and train them to aid you in battle

Take on challenging boss battles with an emphasis on skill, timing and dodging

Locate hidden areas and treasures through secret walls and platforming puzzles

Invite a second player to join the adventure by controlling Lunais' Familiar in local co-op mode

Gothic PS1-style soundtrack by Jeff Ball (composer for Tiny Barbarian DX and violinist for Steven Universe)

Full gamepad support on Windows, Mac & Linux
7. 도전과제

히든 도전과제 완료방법 (english)
스팀 통계

The Timespinner
Achieve all possible feats on the same save file.

Hero's Soul
Finish all character quests.

Conqueror
Defeat the ruler of Lachiem.

Perseverance
Beat the game on Nightmare mode.

Helpful Soul
Finish a character's quest.

Dedicated Soul
Finish a character's entire quest line.

Aviary of Dreams
Collect all Familiar companions.

Full Hard Drive
Collect all Downloads.

Galactic Historian
Collect all Memories, Letters, and Downloads.

Scholar
Collect all Letters.
Her Story
Collect all Memories.

Orb Collector
Find all Melee Orbs.

Friendly Familiar
Find your first Familiar companion.

Melee Orb
Find a new Melee Orb.

Passive Aggressive
Acquire every Orb Passive.

Spell Weaver
Acquire every Orb Spell.

Passive Ring
Have an Alchemist make you a new Passive ring.

Spell Necklace
Have an Alchemist make you a new Spell.

Explorer
Discover 100% of the map.

Battle Savant
Defeat a boss without stopping time nor taking damage.

Silent Archaeologist
Obtain an Orb without breaking its pedestal.