5. 트레이딩 카드

6. 게임 소개
6.1 동영상
6.2 소개
최신 업데이트
Full Controller support now!
게임 정보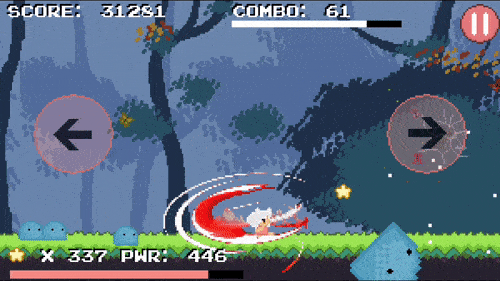 Himari was ambushed! Help her hold out as long as possible, attack enemies, use magic to slay them, maintain Himari's health level, so she could fight on, and also do not miss!
Chain up your combos to the maximum, so that your hits will become more powerful!
Game features:
♥ simple and exciting gameplay;
♥ online scoreboard;
♥ unlockable characters;
♥ terrifying bosses;
♥ gameplay that requires attention.
Main game about Himari:
http://store.steampowered.com/app/375520/Taimumari/
7. 도전과제

히든 도전과제 완료방법 (english)
스팀 통계

Cool!
Get 200 000 scores!

Incredible Himari!
Get 500 000 scores!

C-C-COBMO!
Get 100-punch combo!

Defeat Devid
Prove that you are cooler!!

Defeat Fatman
Prove that you are cooler!

Fatman
Play as Fatman

Alternative Himari
Play as Alternative Himari

Julia
Play as Julia
Kael
Play as Kael

Kanashimi
Play as Kanashimi

Defeat Nicolas
Prove that you are cooler!!

Secret
Play as Secret Character
Super Star!
Accumulate 1000 stars!

Ternox
Play as Ternox

Trojan
Play as Trojan

What a twist!
Defeat Boss-Himari playing as Fatman!

Warai-Kun
Play as Warai-Kun

Himari Witch
Play as Himari Witch