개발
Liquid Bit, LLC, BumbleBear Games, LLC
SteamDB
5. 트레이딩 카드

6. 게임 소개
6.1 동영상
6.2 소개
Join our Discord for more news and updates!
Join our Discord server and chill http://www.discord.gg/killerqueenblack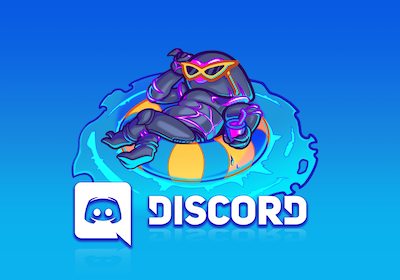 게임 정보
Killer Queen Black, inspired by the eSport arcade game, Killer Queen, let's you fight for your hive with three ways to win. Will you claim your victory by hopping on the snail, hoarding berries, or wiping out the enemy's queen?
With multiple ways to win and personas to play, this indie gem is fun for all and mastered by few. There's a Killer Queen Black community of new and experienced gamers enjoying hours of competitive fun, what are you waiting for? Join the hive and enjoy online cross-platform play and eight-player local support for PC and console!
Choose Your Role
Meet thy family.
Play a queen or take on one of three workers as you battle for your hive in two teams.
Attack, fly and stay alive. If you are playing a queen you'll want to protect your hive and your workers. The responsibilities don't stop there, having a strategy in place will be beneficial, but you'll also need to be fluid and keen to your opposing team's strategy.
Still want responsibilities but rather hustle than dodge death? Workers excel in adaptability which makes them essential for carrying out game-winning objectives. Initially defenseless, workers grab berries and head to the hive, however, they can also boost their speed and become Soldiers. These transformed workers are now wielding maces, swords, shields, and laser rifles becoming deadly aggressors.
Three Paths to Victory
There are three paths to claiming victory in this multiplayer battle:
* Economic victory: Economic Victories task Workers with collecting berries on the battlefield and bringing them back to their hive.
* Military victory: Slay the opposing team's Queen three times with either a Queen or a Soldier.
* Snail victories are turning out to be a fan favorite and here's why; one, large, pixel-perfect snail waits in the middle of each map. Hop on the snail and slowly ride it back to base to secure a snail victory.

Win three times, and the game's over.
Online Play
There are three modes when you play online:
* Quick Match Play solo or join the hive with your friends. You'll play against others in exhibition matches without affecting your rank.
* Ranked Hop in solo and get paired with players of your skill level or join with three friends and compete against other online teams to increase your score and rise up in the leaderboards!
* Custom Match Create a private game and invite up to seven other players to battle for bragging rights or challenge a team of bots!.
Features
* Fast, reactive, intense online multiplayer action for up to eight players. Square off with two teams of up to 4 players each! Fly solo, or team up with three of your friends.
* Cross-Platform Multiplayer will let Switch, PC, and Xbox players battle it out online against each other.
* Team up at home with four-player couch online co-op.
* Eight Player local play and online play supported.
* Spectate matches and learn from the pros.
* Play online in six different battlefields using four distinct weapons: Sword, Morning Star, Laser, and Queen's Stinger
* 3 Game Modes: Quick Match, Ranked, and Custom Match; with three different ways to win: Economic, Military, or Snail.
* Cross-platform voice chat built into the game!
Cross-Platform play
Killer Queen Black allows cross-platform play on all systems that it is available on. Team up and chat live with your friends on Nintendo Switch or XBox!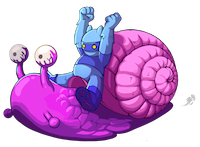 7. 도전과제