6. 게임 소개
6.1 동영상
6.2 소개

It was on a hill covered by yellow flowers where they met for the first time.
"How about coming to my home?", said the rabbit in red, with a charming smile.
"You looks pretty hungry. My grandma will prepare you some good dishes."
The words hit the wolf boy's belly, making it started to murmur.
"Here! Carroll!", the rabbit girl was waving towards him, bouncing and vivacious.
There is a house standing alone by the edge of the hill behind her.
The wolf boy suddenly felt that there's something untold, seeing throughout the girl shining in a backlit.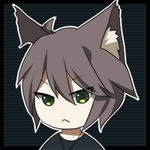 Carroll the Wolf Boy. He looks... reckless.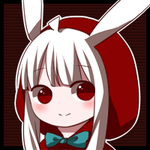 Marcia the Rabbit Girl. She looks gentle and well-behaved.

It is an adventure puzzle game with very few horrifying components.
In the game you can explore the house as Carroll, solve some puzzles and try to find out what's going on behind the curtains.
It will take you about 120 minutes to get all the 3 endings as well as some dead ends.
By the way, I'm pretty sure it is a HEALING game.
P.S. You may consider the Sealtail Studio as another name of LR Studio, if you like.
7. 도전과제

히든 도전과제 완료방법 (english)
스팀 통계

Cat
Try every chair and sofa that you can sit on.

Compassion
I once helped a rabbit doll, and I didn't steal any food, and I didn't break any cup, and I...

Wolf & Rabbit
They then live a happy life till forever.

Escaping
You are safe... for now.

The Lone Wolf
By fire be purged!

Drowned
But it's not deep at all...

Injection
Relax, it won't hurt...

Necromancy
Should have stopped her...

Honesty
I said I'm not going to read it again, but, there is no one else now, so I think...
Honor
Just too curious about what's inside... You will stop me if you really don't want me to see it, won't you?

Humility
I was here for food, so I was just trying to get myself some food.

Justice
So you are not going to tell... How about you? Then how about you? And you?

Pedant
Pick up every book that you can read.

Pharmacist
Complete all recipes without any mistake.

Sacrifice
But there's a snailshroom! I must touch it! I mustn't leave it here alone!

Spirituality
I mean, since she might be able to do it, why a genius like me might not?

Sprinter
Fetch all three mushrooms in one run.

Valor
You don't catch me. And if you do, it's me who caught you.