언어
영어*, 중국어 간체, 중국어 번체, 프랑스어, 독일어, 러시아어, 일본어, 한국어
*음성이 지원되는 언어
SteamDB
6. 게임 소개
6.1 동영상
6.2 소개
Zombie world
A dead city occupied by zombies, upgraded from a bare-handed to a well-equipped,
Not only the thrill of shooting to you, combined with the major elements of today's popular games.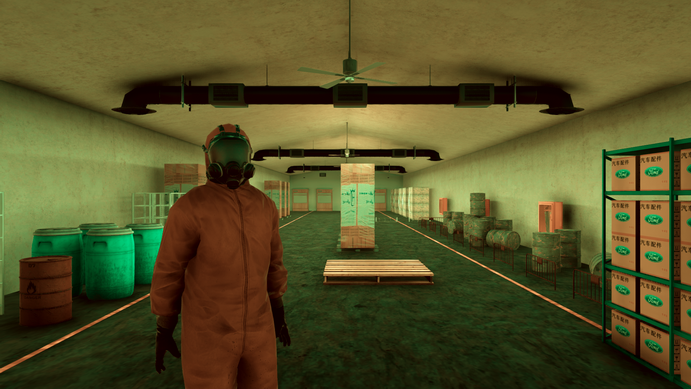 Story mode:
1.First of all you will play a zombie walk in the zombie team waiting for the opportunity to find a weapon to destroy them in one fell swoop,
  Try to act like a zombie or you will find them and eat them.
2. Find jetpack lets you have the ability to fly.
3. Use the flasks to stop the massive attack on the zombies.
4. Rescued the goal.
5. Find the detonator.
Features:
Abandon the traditional Teleport forward way to enable the traditional mobile more immersive VR immersion Through the code to optimize performance will not allow players to feel dizzy.
The first and zombie freehand melee, hesitate to beat them!
Original flight jet backpack so that you are in danger scared to fly up!
Eye mode let your eyes a long time to play is not tired.
7. 도전과제

히든 도전과제 완료방법 (english)
스팀 통계

Hanging doll master
Doll machine Hanging 10 doll

Pinball
Pinball

classic tank game
classic tank game

Whack A Mole
Whack A Mole for 888 score

killed 10 zombie
killed 10 zombie

killed 100 zombie
killed 100 zombie

killed 1000 zombie
killed 1000 zombie

Chapter One Clearance
Chapter One Clearance

Find the No. 1 safe house
Find the No. 1 safe house
lv10
lv10

200m winner
boating Overcoming zombies by Dragon boat

NEW Radio
repair radio

NEW Mech
NEW Mech

NEW UAV
NEW UAV

Get 100 parts
Get 100 parts

save G-fat
one of most famous people in the world

save Obama
one of most famous people in the world

save Hero
one of most famous people in the world

save hot girl
one of most famous people in the world

save president
one of most famous people in the world

shoot speed master
shoot speed master