6. 게임 소개
6.1 동영상
6.2 소개
A post-apocalyptic world where cosmic horrors crave humanity but meet punks with shotguns. Influenced by cyberpunk, post-apocalyptic classics, science fiction, horror and dark fantasy.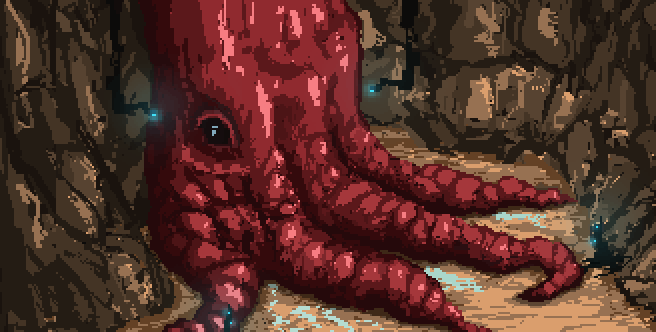 Gameplay
Death Trash is a semi open world singleplayer role-playing game with handcrafted levels, a grotesque story campaign and optional splitscreen co-op.
The game features realtime gameplay with ranged and melee combat, stealth, multiple choice dialogue, an inventory full of items and Fleshworms, a crafting system and social skills like pickpocketing and puking.
Travel through the gritty post-apocalyptic wasteland by world map and explore hand-painted organic locations. Meet exciting characters: Talk to the Fleshkraken, visit the Puke Bar or pickpocket stuff from that old naked guy.
Customize your own character through stats and making choices. Experience the story and discover side quests. Fight against machines and larger-than-life monsters - or become their friend.
The game contains many features supporting player freedom:
- manual save games
- dialogue can be left anytime
- kill everyone or...
- hardly kill anyone!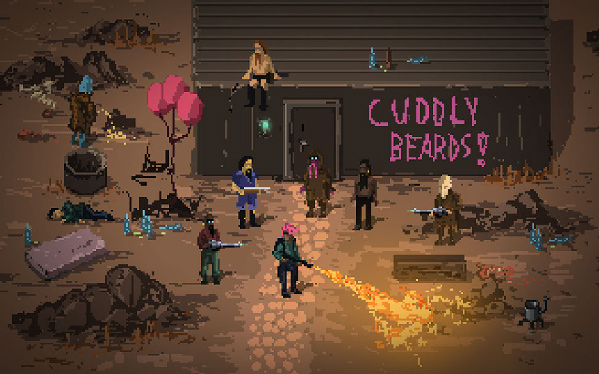 Singleplayer / Multiplayer
The main feature of Death Trash is the immersive singleplayer campaign.
But the game contains an optional splitscreen co-op mode:
- Second player can drop in and drop out anytime during the campaign
- Second player has their own character, stats, inventory etc. but shared quest progress
- Both players are restricted to the same location, but can explore that separately
- Both players can talk to NPCs separately
- Movement on the world map is shared
Please understand that we have, at this point, no resources to also add networking code to the game.
Story
Humans traveled to the stars and some of them settled on the planet Nexus with its ancient secrets of stone and flesh. The machines were installed as protectors, but they were corrupted and brought terror.
You are a raider among the ruins of the past.
But fate might lead you to the Bleeding Head Oracle, the Evergrowing Heart and towards a war with the machines, giving you the power to mend or destroy.