4. DLC
5. 트레이딩 카드

6. 게임 소개
6.1 동영상
6.2 소개

Pathologic 2 is a narrative-driven dramatic thriller about fighting a deadly outbreak in a secluded rural town. The town is dying. Face the realities of a collapsing society as you make difficult choices in seemingly lose-lose situations. The plague isn't just a disease. You can't save everyone.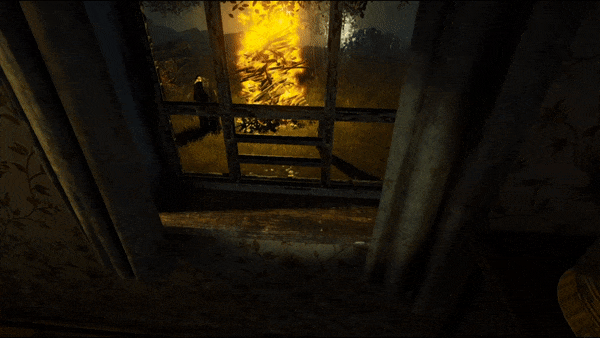 The plague is devouring the town. The chief local healer is dead, and you are now to take his place. You'll have to look for unexpected allies. The local kids are hiding something. Try playing by their rules.
You only have 12 days.

12 days in an odd town ravaged by a deadly disease.

Time is of the essence: if you don't manage it carefully, it'll simply run out. You'll have to choose how to spend the priceless minutes you have.

Survival thriller. You'll have to manage your bodily functions, offsetting hunger, thirst, exhaustion, and so on. It doesn't boil down to scavenging resources. Surviving on your own is hard; you'll have to win over allies.

An uphill battle. Managing your bodily parameters may seem bearable at first, and as time goes by, it becomes harder and harder. Your own body is only waiting for an opportunity to give up and betray you. Things are changing from bad to worse and the odds are stacked against you.

A duel with an enemy you can't kill. Your main foe is the plague itself, an incorporeal and malevolent entity that you have to defeat… without having the means to. It's more powerful and more treacherous than you can imagine.

Loot, murder, mug, steal, barter, beg… or don't. You need resources to survive, and it's up to you how to obtain them.

The fights are short, ungraceful, and vicious. They're not always lethal though. Many people—yourself included—would prefer to exchange their wallet for their life.
7. 도전과제

히든 도전과제 완료방법 (english)
스팀 통계

Adam
Give names to all who are tongue-tied and mute

Dream On
Witness all dreams—including those you'd rather not

One For All
Face the future with Lara, Grief, and Stakh

Pantomimes
Watch every pantomime

Another Sky
Witness another Sky

In Kind
Repay kindness in kind

Clear Conscience
Return what you didn't deserve

Clockwork
Touch the thing that produces time

Heavenly Train
Try your hand at train-summoning

Magic Lantern
See the Town's history on the walls

Mute Curse
Become cursed to remain silent… sometimes

No Reflection
Disperse all Reflections

Three Graces
"Why? What was the purpose of my life?"

Victoria's Trace
Find out if the immortal soul exists

L'appel du Vide
Hear the Plague's voice

Fate No More
Refuse fate—and face the consequences

Tag
Trade with children twenty-seven times

Umbilical Cord
Wait with a friend for the next day to come